Blessed be the Child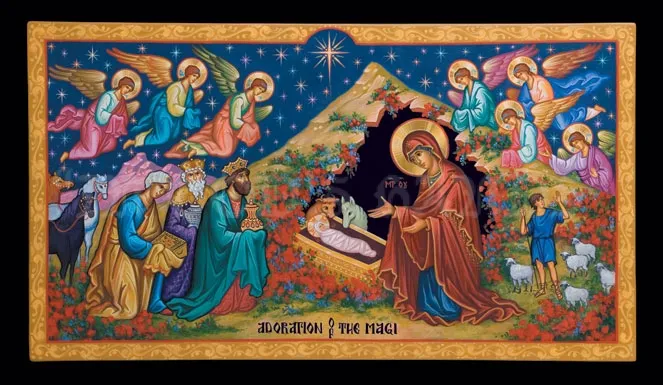 Blessed be the Child Who today delights Bethlehem.
Blessed be the Newborn Who today made humanity young again.
Blessed be the Fruit Who bowed Himself down to our hunger.
Blessed be the Gracious One Who suddenly enriched all of our poverty and filled our need.
Blessed be He Whose mercy inclined him to heal our sickness.
Hymn 3 – Ephraim the Syrian
Dear Folks,
The year 2022 has been a busy one for me. In my spare time, I continue to write articles for the OrthodoxBridge. I hope to post these articles in the near future. Wishing everyone a Merry Christmas and a Happy New Year!
Robert Arakaki