Below is a listing of resources for those who wish to learn more about Orthodoxy.  There are four types of resources listed: (1) Internet, (2) books by Orthodox writers, (3) books by non-Orthodox writers, and (4) reference works.
Internet Sites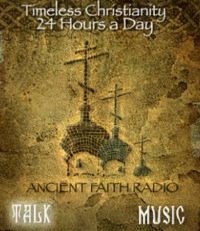 Ancient Faith Radio — This website has two aspects: (1) a 24 hour a day streaming radio podcasts and (2) a listing of podcasts by various authors.  Many people like to listen to the streaming radio broadcast of Orthodox music and short talks as a way of keeping their focus on Christ while working or doing household chores.
The podcast side lists over 50 series.  I highly recommend Kevin Allen's series The Illumined Heart which consists of interviews with people who became Orthodox.  The diversity of backgrounds is astounding: Hindu, Muslim, Rastafarian, Wiccan, Buddhist etc.  My personal favorite is Chris Hillman, former member of the 60s rock group, the Byrds.
Also highly recommended is At the Intersection of East and West by Michael Hyatt.  He is President and CEO of Thomas Nelson Publishers.  A former Calvinist, Michael was an elder in the Presbyterian Church in America (PCA).  He is now a deacon in the Orthodox Church.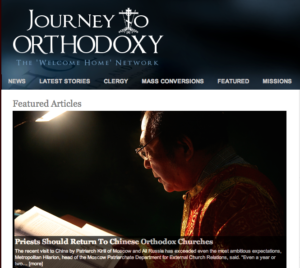 Journey to Orthodoxy — This website compiles stories of those who have become Orthodox.
What is so fascinating is the diversity of backgrounds of those who have become Orthodox and the different reasons for their becoming Orthodox.

Glory to God for All Things — This is a personal blog by Father Stephen Freeman.  I recommend this blog site because it does a good job of presenting an Orthodox perspective on life and the struggle to be faithful to Christ.  Following this blog will also give the visitor some sense of the ebb and flow of liturgical life in Orthodoxy.
Video — The Orthodox Church is the Only True and Apostolic Church
This is a three part podcast series about Orthodoxy.  Short and engaging, this series is presented with a convert's enthusiasm.  Click to watch.
Video — St. Innocent Orthodox Church, Macon, GA
This video gives the viewer a peek into a "typical" Orthodox parish.  It shows what happens in the Sunday services and has interviews with church members.
Click here.
Books – by Orthodox authors

The Orthodox Study Bible — The Bible constitutes the heart of the Orthodox Tradition.  Therefore, anyone who wants to understand Orthodox Christianity, should check out the Orthodox Tradition against the Bible.  The Bereans investigated Paul's apostolic teaching against the Old Testament (Acts 17:11) and found the two to be in agreement.  The Orthodox Study Bible is recommended for those who want to learn how the Orthodox Church understands the meaning of Scripture.  Especially useful are the study notes at the bottom of the page and articles in the back.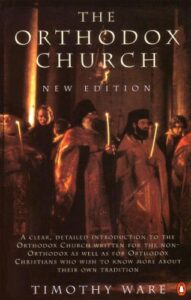 The Orthodox Church by Kallistos (Timothy) Ware —  This a well known introduction to Orthodoxy.  First published in 1963 the book continues to be reprinted even now decades later.  The book gives a  comprehensive overview of the history of the Orthodox Church, her beliefs and practices.  While a "must read," the book is not a quick read.  It remains the standard introduction to Orthodoxy.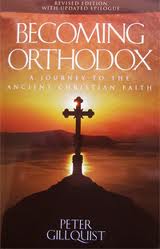 Becoming Orthodox by Peter Gillquist — This book tells the story of a group of Evangelical Christians affiliated with Campus Crusade for Christ who began looking for the New Testament Church.  This search led them to the early Church and in time to the Orthodox Church.  In 1987, some 2000 Evangelicals were received by Metropolitan Philip of the Antiochian Orthodox Archdiocese into Orthodoxy.  A quick read in comparison with Ware's book.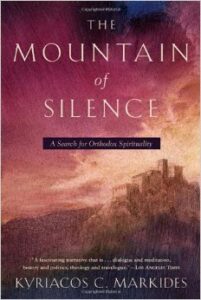 Mountain of Silence by Kyriacos Markides — The author, sociology professor at University of Maine, spent several months with a monk, Fr. Maximos, who was trained on Mount Athos by Elder Paisios.  The book consists mostly of his conversations with Fr. Maximos about Orthodoxy and its spiritual tradition.  This book is recommended because many books on Orthodox monastic spirituality are written in a way barely comprehensible to non-Orthodox.  Prof. Markides writes in a way that will be understandable and relevant to contemporary Americans from non-Orthodox backgrounds.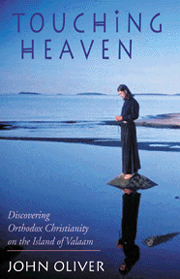 Touching Heaven by John Oliver — Soon after he became Orthodox, John Oliver went on a summer pilgrimage to Valaam in remote Russia.  A former Evangelical Oliver writes with rare grace and eloquence comparing Evangelical and Orthodox spiritualities.  The book provides a quick introduction to Orthodox spirituality, not as dense as Markides' book.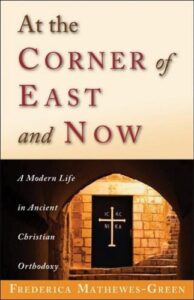 At the Corner of East and Now by Frederica Mathewes-Green — The author tells about life as a wife of a priest, mother of three teenagers, and a small Orthodox mission.  This book is recommended for those wondering what life as an Orthodox Christian is like.  The author describes the twist and turns and bumps in the road in the everyday life of a "typical" Orthodox family.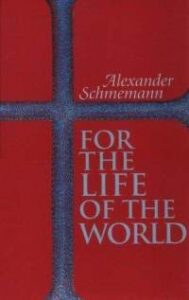 For the Life of the World by Alexander Schmemann — Written by one of the leading Orthodox theologians in the twentieth century, For the Life of the World consists of a collection of scholarly essays in which Fr. Schmemann attempts to present a sacramental and liturgical approach to life.  The book was written to challenge the secular mindset so prevalent in modern American society.  This book was influential in my becoming Orthodox.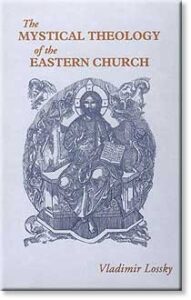 The Mystical Theology of the Eastern Church by Vladimir Lossky — A deeply scholarly and spiritual introduction to Orthodox theology.  Not easy reading but recommended for those want to dive into the deep waters of Orthodoxy, mysticism and apophatic theology.  This book was instrumental in the conversion of Jonah Paffhausen, now Metropolitan Jonah of the Orthodox Church in America.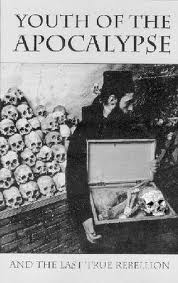 Youth of the Apocalypse and the Last True Rebellion by John Marler — Originally written as zines for Punks and Goths, these essays later took on the more conventional form of a published book.  Solidly Orthodox with a countercultural edge and prophetic boldness.  This book will speak to those troubled about the growing spiritual darkness in our society.
Books – by non-Orthodox authors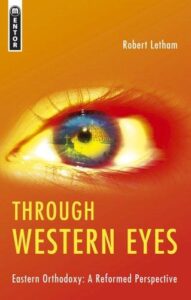 Through Western Eyes by Robert Letham — A sympathetic and fair overview by a pastor of the Orthodox Presbyterian Church.  Recommended for those looking for an introduction written at a beginner level of theology.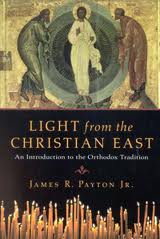 Light from the Christian East by James Payton– A balanced and sympathetic presentation of Eastern Orthodoxy by a Protestant.  Well written but on a level slightly beyond beginner level.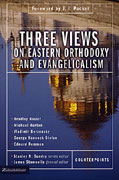 Three Views on Eastern Orthodoxy and Evangelicalism edited by James Stamoolis — Recommended for those looking for frank and open dialogue between Orthodox and Protestant theologians.  Written at a level for those with some background knowledge in doctrine and church history.  Warning: Given the multiplicity of viewpoints, the reader can get lost in debate.  Reformed Christians might be interested to learn that Michael Horton is one of the contributors.
Reference Works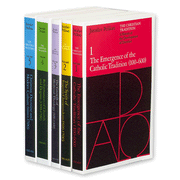 The Christian Tradition: A History of the Development of Doctrine (5 volumes) by Jarolsav Pelikan — In this impressive magisterial five volume series Yale historian Jaroslav Pelikan traces the historical development of Christian doctrine.  This is serious reading for anyone who wishes to understand the competing ideas that shaped the Christian faith.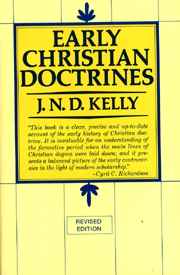 Early Christian Doctrine by JND Kelly– An essential work for anyone who wishes to understand the theological issues and controversies that shaped the early church.  It serves as a useful introduction for the non-specialist.  Not easy reading but worthwhile for those willing to put in the effort.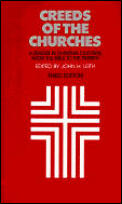 Creeds of the Churches edited by John H. Leith — A very handy compendium of major Christian creeds.  It contains the early creeds, medieval creeds, the major Protestant confessions, and modern statement of faiths.  It also contains the Confession of Dositheus, the formal rejection of Reformed theology by the Eastern Orthodox churches.  As a compendium of primary sources, this book is extremely useful for understanding what doctirnes the various churches really hold to.