Folks,
Wishing you all a happy and blessed Mother's Day!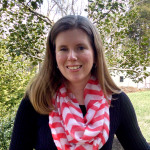 I recently discovered "TheOrthodoxMama.com — Faith, Family, and Frugal Living" administered by Sarah Wright. She's been happily married 7 years and mother of three. She grew up in the Reformed tradition then later converted to Orthodoxy.
Her website is about more than theology.  It touches on practical life issues like: Marriage, Family Fun, Children's Activities, Frugal Living.  Articles Archive include:
Below is an excerpt from her article: "How I Became Orthodox: My Story of Faith."
I have not always been Eastern Orthodox. In fact, I grew up about as evangelical  as they come.  My father was a pastor in the Reformed Church in America.  I was our church pianist from the time I was thirteen.  Sunday School teacher. Vacation Bible school teacher. Bible camp counselor. Then,  I went to college at an evangelical school. While there, I served with missionaries in Equatorial Guinea (in West Africa) for ten weeks one summer. I was basically the poster child for evangelicalism.

And, I am grateful for my background.  I gained a very solid understanding of the Bible.  I also was given firm moral principles that helped me through the temptations that beset high school and college students.  I found a community of friends who supported, loved, and prayed for one another through good and bad times.

But, God led me down another path.  He whispered to me along the way.

Looking back, I can see . . . .   To Read More > Click Here

Then, I decided to go to a large, prominent evangelical seminary to study missiology in the hopes of entering the mission field.  In one of my classes I sat near two Orthodox seminarians–one from the United States and one from Africa.

. . . .

While at seminary, I also met the man who would become my husband. He was studying theology and was taking a class on the Trinity. Many of his readings came from the early Church Fathers and introduced him to Orthodoxy.
It is significant that Sarah and her husband were deeply committed Christians.  They were not mad or disgruntled with the Reformed tradition prior to becoming Orthodox. She closes noting: 
My story is a fairly simple one, I know. There was no dramatic conversion. No blinding light on the road to Damascus. No huge disillusionment with my life and faith that brought me to my knees.

Just small whispers from a faithful God who was drawing me closer and closer to Himself.

To Read More > Click Here