Protestant visitors to the Orthodox Liturgy are often surprised by the abundance of images in the sanctuary.  Where Orthodox churches have icons all over, Reformed churches shun icons having only bare walls.  Another surprise for the Protestant visitor is the smell of incense when the priest comes out swinging his censer.  Aside from the smell of the ink on the bulletin or from the bible in their hands Protestant churches are odor free.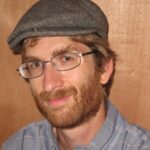 Robin Phillips recently wrote an insightful blog posting "Recovering the Spirituality of Scent."  In it he describes how Calvin's denigration of the sense of smell in worship stems from a tendency to Gnosticism.
He points out that Calvin in his commentary on the Gospel of John chapter 4 saw the use of incense as inappropriate for worship in the Christian age.  I wasn't aware of this until I read Phillips' article, but was even more shocked when I read Calvin first hand.  I was surprised to find out how sweeping Calvin's exclusion was.  No candles, no vestments, no altars, no liturgical rituals as well as no incense!
Formerly incense, candles, holy garments, an altar, vessels, and ceremonies of this nature, pleased God; and the reason was, that nothing is more precious or acceptable to Him than obedience. Now, since the coming of Christ, matters are entirely changed. We ought, therefore, to consider what he enjoins on us under the Gospel, that we may not follow at random what the Fathers observed under the Law; for what was at that time a holy observation of the worship of God would now be a shocking sacrilege.  (Emphasis added.)  Source
The curious fact here is that nowhere in the New Testament do we find a teaching, explicit or implied, that the old form of worship has been abolished and replaced by a new order of worship.  One would have to read certain assumptions into the New Testament to reach these conclusions.  Underlying Calvin's puritanical approach to worship is an early form of JN Darby's dispensationalism.  Calvin sees a major break between the Old and New covenants including their forms of worship.
Calvin's Break from Historic Christian Worship
Robin Phillips points out Calvin overlooked the fact that the use of incense and liturgical worship has been part of historic Christian worship.  In other words Calvin is advocating a major break from historic Christian worship.  Phillips notes:
It is true that the Christian church has never ceased to use smell in its liturgical piety. In the Eastern Orthodox, Roman Catholic and Anglican traditions, incense made from Frankincense and other odor-producing plants forms an important part of their worship. Nevertheless, it is still safe to say that the spiritual importance of scent has been largely eclipsed in the Western world, especially among evangelical Protestant.  (Emphasis added.)
This suggests that the Reformed, especially Puritan, approach to worship marks a break from the historic pattern of worship.  It is like a branch broken off from the main trunk.
Mind-Body Disconnect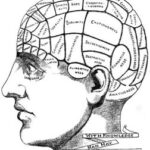 Robin Phillips has done some excellent work recently on the Gnosticism within the Protestant world and this disembodied approach to worship would explain the cerebral nature of Reformed Protestantism.  If that is the case then we can see the emotionalism in Baptist revivalism and Pentecostal exuberance as reactions against Reformed cerebralism.  See: "Are Calvinists Also Among the Gnostics?" by Robin Phillips
When I was a Protestant, I read the story of Jesus' anointing at Bethany with a mixture of wistful longing and curiosity (John 12:1-3).  This beautiful gospel scene was so unlike anything I had experienced as a Protestant.  I felt this disconnect when I was a Protestant, but now that I am Orthodox I have some idea of what it must have been like to be in Jesus' presence with the fragrance all around me. Orthodox liturgy helps me to connect with the Bible.  It gives me an inkling of an idea of the smoke filled temple Isaiah described in Isaiah 6 and helps me to anticipate the heavenly worship that the Apostle John wrote about in Revelation 5:9 and 15:8.
The smell of incense is more than aroma therapy; it is profoundly theological.  The sense of smell is an affirmation that I have a body.  Christ in his Incarnation came to save our entire being – body, soul, mind, and spirit, not just our intellects.  The Orthodox approach to worship provides an embodied approach to worship; the Reformed approach on the other hand is quite cerebral and disembodied.  Robin Phillips' recent blog posting raises some important questions about Reformed theology and worship.    The absence of incense is not curious aberration but the tip of a theological iceberg, i.e., the tendency to Gnosticism in Reformed theology.  While quite provocative, his questions deserve consideration.
Robert Arakaki
See also
Response to Robin Phillps: Are Calvinists Also Among the Gnostics