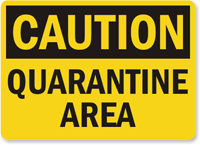 Or   TEN NEVERS  for Coaching Reformed Calvinists so They Don't Become Orthodox Christians  
(Offered by a facetious Orthodox blogger)
The Center for Religious Disease Control (Reformed) has recently determined that "conversion sickness" — Protestant conversions to Eastern Orthodoxy — is a serious and growing problem.  Despite well known and highly respected Reformed pastors and theologians giving talks on: "What is Eastern Orthodoxy?," interest in Orthodoxy, rather than easing off, has intensified.  The following advisory is issued with the hope that we can contain this growing trend.
10 — NEVER STUDY church history, especially the EARLY church; and stay away from the early church fathers and the ecumenical councils;
9 – NEVER READ the five volume series by that Yale history professor, Jaroslav Pelikan (he was okay as a Lutheran, but then he became Eastern Orthodox);
8 – NEVER READ interesting Orthodox writers like Alexander Schmemann and Kallistos Ware (espeically dangerous are Schmemann's For the Life of the World and Ware's The Orthodox Church);
7 – NEVER READ an Orthodox critique of Calvin's view of the icons; and NEVER check out an Orthodox biblical defense for icons (such things can't exist!);
6 — NEVER VISIT interesting sites like Journey to Orthodoxy and NEVER GO to Ancient Faith Radio which has interesting interviews on  the Illumined Heart or LISTEN to Michael Hyatt's At the Intersection of East and West;
5 — NEVER check out the Orthodox critique of sola scriptura or of sola fide;
4 – NEVER question the writings of the REFORMERS, the Reformed Church theologians (fathers); they have the absolutely correct (infallible) interpretation of Scripture;
3 – NEVER VISIT Orthodox blog sites like OrthodoxBridge.com (why are you reading this?!?); and never JOIN the comment thread, no matter how interesting; once you join the conversation you will be expected to give good reasons for what you believe;
2 – NEVER, NEVER ever ATTEND an Orthodox service; too many of our folks have irrationally become smitten by the beauty of Orthodox worship; AND
1 – NEVER FORGET that Reformed Pastors are nothing like those closed minded Fundamentalist!  They can refute Orthodoxy easily…. especially if you NEVER independently study it for yourself.
[List modified 20 April 2012]