A friend brought to my attention "The Relentless Protestant Pursuit of Progress" by Fr. Dwight Longenecker.  He opens with the recent attempt in the Church of England to approve women bishops.  Then he makes an arresting observation about Protestantism as a whole.
This pursuit of progress for its own sake is insidious, dangerous and relentless. It is also intrinsically Protestant.
I resonated personally with Fr. Longenecker's observations.  As a former member of the United Church of Christ I saw up close progressive Protestantism.   This progressivism is based on a particular approach to history.
. . . .  There cannot be peace because the progressive Protestant's entire world view is determined by their unfailing belief first in progress. Progress and the struggle for "equality" and "justice" is woven into their genetic structure. It's the way they're wired. It's the spectacles they wear to look at the world. Blinded by a Hegelian dialectic, they truly believe that life only has meaning when they are engaged in the tug of thesis, antithesis and synthesis. (Emphasis added.)
A "catholicity" grounded in Hegelian dialectic is an unstable catholicity; the parameters of orthodoxy are constantly up for renegotiation.  In time this unstable catholicity will degenerate into heresy and apostasy.  Being in the minority, conserative Protestantism finds itself becoming increasingly sectarian in character.
Especially vulnerable are those who are seeking to create a synthesis of Protestant catholicity.  Regretably, it raises the skirt on their pretense at a broad, warm hearted "catholicity" when some within their flock choose to journey to Orthodoxy or to Rome.  The reaction to this departure for the ancient sees is often not warm hearted or gracious.  A chilly atmosphere enters in and even normal civil social greetings become difficult.  Such is the narrowness of their new "catholicity"!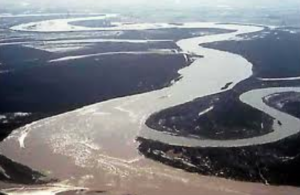 We see this instability in mainline Protestantism moving further away from its historic roots and the more conservative Protestant groups constantly regrouping and falling back in the face of the constant progressive onslaught.  Conservative Protestants find themselves outside the mainline in small continuing Protestant offshoots.  This is a logical consequence of the Protestant rejection of Holy Tradition when it embraced sola scriptura.  Historic confessions become more like lines drawn in the sand than solid ramparts that withstand the tidal force of change.  Stable catholicity requires grounding in Tradition.  Doctrinal orthodoxy without catholicity is sectarian.
Schismatic Progressives
Fr. Longenecker recounts a conversation he had with a high ranking Anglican in which he described the disastrous consequences of progressive Protestantism.  He complained to the Anglican cleric:
. . . .  In the meantime, you were totally blind to the havoc you caused in thousands of other lives. You had no real concern for the hundreds of good priests who, obeying their conscience, left their homes, their vocations, their livelihoods, their ministries and their congregations. You had no concern for the thousands of good Anglican laypeople who belonged to their village church for generations, but were expelled by your decision. You had no concern for the thousands who remain–supporting your church with their prayers and gifts while abhorring the vulgar innovations you have imposed on them. You had no concern for the relations with the Catholics and Orthodox brothers and sisters, no regard for decades of ecumenical work striving for unity, not to mention concern for preserving the apostolic faith of which you were the guardians and defenders. (Emphasis added.)
Progressive Protestantism is in the long run disruptive and divisive.  This is ironic given the fact that it is the mainline denominations that have been deeply involved in the ecumenical movement.  While for the progressives equality in the matter of ordination is a matter of justice and civil rights, for the Orthodox it is a matter of fidelity to Apostolic Tradition.
Orthodoxy's Wall of Tradition
Part of the progressive's strategy is the calculation that the non-progressives will not be willing to bear the costs of severing ties with major denominations like the Church of England.
But they have not taken into account Orthodoxy's staunch unyielding upholding of capital "T" Tradition.
Metropolitan Hilarion, the chair of the Department of External Church Relations for the Russian Orthodox Church, warned the Archbishop of Canterbury and the Church of England:
 I can say with certainty that the introduction of the female episcopate excludes even a theoretical possibility for the Orthodox to recognize the apostolic continuity of the Anglican hierarchy.  Source
This hard line stance is rooted in Orthodoxy's commitment to Apostolic Tradition.  Where the river banks shift over time adjusting to currents, a well built wall stands firm and unmoving even during a raging flood.  Metropolitan Hilarion astute observation describes well what Fr. Longenecker labeled "progressive Protestantism."
It is impossible to pass silently by the liberalism and relativism which have become so characteristic of today's Anglican theology. From the time of Archbishop Michael Ramsay of Canterbury, the Church of England saw the emergence of so-called modernism which rejected the very foundations of Christianity as a God-revealed religion. (Metropolitan Hilarion; emphasis added.)
In the face of the Protestant pursuit of progress, conservative Protestantism is nothing more than lines drawn in the sand.  The history of Protestantism is littered with confessions, declarations, and statements.  As soon as one statement is forgotten and a new situation arises, a new statement is drawn up.  This can leave a conservative Protestant weary and disheartened.  As a former Protestant who found refuge in the harbor of Orthodoxy, I can say that I found a stable catholicity that has withstood the test of time.
Robert Arakaki