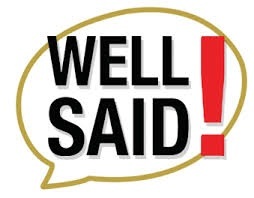 Folks,
I received this comment from Matthew on 11 July 2017.  In it he describes how his thinking about sola scriptura has changed and how this sparked his journey to Orthodoxy.  It should be noted that his mind changed gradually.  The inner conversation described by Matthew is probably like that of many others.  This article can be of help to new visitors wondering: "Why on earth would a sincere Christian relinquish sola scriptura?"
Matthew's comment was insightful and thoughtful that I thought that instead of burying it in the Comment section it should be posted as an article by itself.  Thank you Matthew for your excellent contribution!
Robert
Hi Robert,
Just a quick note to say that I'm on my own journey to the Orthodox Church, and your posts have played a significant part in that. Especially your posts on sola scriptura. The first time I read your arguments against sola scriptura I wasn't convinced. But I still felt at the time that there was something in your posts, something about the general thrust of what you were saying, that attracted me. I instinctively felt, 'There is something to this,' and I liked it. I came back again to re-read and re-think.
I began to think about the canon of Scripture and that was a big blow to my sola scriptura view. The canon is absolutely necessary for Protestants, of course, because tied up with sola scriptura is the sole sufficiency of Scripture. For sole sufficiency to work, you need an infallible canon – you need to know precisely which books are in the Bible. But I realised – to my amazement – that you cannot establish precisely which books should be in the Scripture via sola scriptura. I basically realised that this is the same as saying that the Bible doesn't tell us what it itself actually is (which books are in it); we need the Church for that. But by depending on the Church to tell us what the Bible itself actually is, we have to abandon the principle of sola scriptura. In other words, sola scriptura is self-refuting, because to get a Scripture in the first place, you need an authority besides the Scriptures to tell you what the Scriptures are… That I think is an unanswerable argument against sola scriptura.
Another reason I felt sola scriptura cannot be true is because it cannot help Christians to be united on what heresy is and is not. Sola scriptura cannot tell Christians what they absolutely must believe and what they don't necessarily need to believe. I began to think that you really need an objective authority to inform you on such a fundamental matter, not just your own opinion on what Scripture is saying. Of course, the objective authority is the Church and her ecumenical councils.
Ultimately, I believe sola scriptura is a myth, and as you say in one of your posts, 'Sola scriptura won't work and hasn't worked because it cannot work.' I think what Protestants really follow is 'sola my view of what I think Scripture is teaching', which is really just 'sola my reason'. It's 'sola myself'. It's trusting yourself, in other words, not God. Which is why sola scriptura often breeds arguments, divisions and arrogance and stubbornness, none of which are from God, but come from trusting in yourself. What helped me to be more willing to give up this attitude is that I personally witnessed again and again my own mistakes at interpreting the Bible, even on really important matters. I was having to change my mind so much on what Scripture actually says. So in the end, I concluded I'm not good enough to be trusted with interpreting this Bible; I need to be told what it means. I'd rather trust the Church and her fathers than myself. She is much more trustworthy.
I was also staggered when I read Ignatius' letters and discovered how very similar they were to the Orthodox church and how very different they are to Protestantism. I am amazed at how willing some of my Protestant friends are to simply abandon the Church fathers when their views differ from their own interpretation of Scripture, but I became increasingly uncomfortable with doing this. Especially with Ignatius, because he's so early, and was a bishop for 40 years, ordained in the apostolic era, and a disciple of apostle John. And here he is, saying the Eucharist is 'the medicine of immortality' and the real body and blood of Christ, that the Church is a visible body and you're either in or out of her, that visible disunity is a terrible sin, that the Bishop is the presence of God amongst us, and having a full-blown sacramental theology. Hardly 'evangelical', to say the least! The unity between the Church fathers and Orthodoxy has been one of the main reasons for me accepting the Orthodox Church as the true Church of Christ.
Another big influence upon me was seeing that the Bible so clearly teaches a sacramental theology, Acts 2:38, Acts 22:16, Galatians 3:26-27, John 6:53-57, 1 John 1:9. The Bible makes the sacraments necessary for salvation, which means of course that justification by faith alone is not true, and that we need the Church if we are to be saved.
One of my last convictions came when I realised that the Church must be a visible, concrete body, not a spiritual, invisible body. I think baptism (and the Eucharist) is a real Achilles' heel for Protestants at this point. And I think 2 Timothy 1:6 is teaching apostolic succession, in the form of a sacrament. Something really did happen when Paul laid his hands on Timothy, and I'm sure something really did happen when Timothy laid his hands on his replacement…
Anyway, enough for now. Take care and keep writing your posts! You're having a great impact over the world (I'm from the UK).
Matthew