This article is a continuation of "Response to James White – Part 1 of 4."
Loaded Words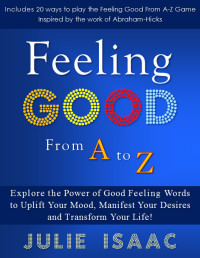 At the 2:55 mark, James White refers to sola fide and sola scriptura as "fundamental beliefs."  Here he uses a phrase filled with good feeling words.  This can lead the listener to think that these are basic beliefs held by all Christians universally from Day One.  This claim needs to be substantiated by historical evidence.  Until then, it would be more accurate to refer to these two doctrines as "fundamental Protestant beliefs."  Asserting that early Christians held to sola fide is arguing from silence (argumentum ex silentio) fallacy.  The fact is, imposing sola scriptura on the early Church Fathers IS a highly disputed matter, and does not hold up under scrutiny. Where is the supporting evidence?
Recommended resources
Michael Hyatt — Scripture and Tradition – "Part 1: Presuppositions," "Part 2: Proof Texts," and "Part 3: Tradition."
Robert Arakaki – Contra Sola Scriptura – "Part 1: Book Review – The Shape of Sola Scriptura by Keith Mathison," "Part 2: If Not Sola Scriptura, Then What? – The Biblical Basis for Holy Tradition," "Part 3: Where Does Sola Scriptura Come From? – The Humanist Origins of the Protestant Reformation," and "Part 4: Protestantism's Fatal Genetic Flaw: Sola Scriptura and Protestantism's Hermeneutical Chaos."
At the 23:00 mark, James White derides the Seventh Ecumenical Council for hermeneutics – interpreting the Bible — he described as "embarrassingly horrific at any exegetical level."  Here Mr. White uses two words loaded with negative connotations. However, he gives zero supporting evidence. Nada.  This leaves one to assume that the Council's exegesis (interpretation) of Scripture is "horrific" because Mr. White does not like the outcome.  The lack of clearly defined criterion for good hermeneutics and supporting evidence suggests unreasoning Protestant prejudice.  Here we see the poisoning of the well fallacy (casting aspersions on the Council's biblical exegesis) combined with external expectations (the Council's not endorsing Reformed iconoclasm).  Again, where is the supporting evidence?
When I was studying at a Reformed seminary I was curious about Orthodoxy's acceptance of icons.  My thinking when I started my paper was: "Of course, there's no biblical basis for icons, so why did the early Church come to accept icons?"  I shared in many of the Reformed tradition's external expectations of Orthodoxy, but at least I was open to doing research on the matter.  What I found surprised me.  The research resulted in two papers published on this blog: "Is There a Biblical Basis for Icons?" and "Calvin Versus the Icon: Was John Calvin Wrong?"
Historical Anachronism and "After This, Because of This" Fallacy
At the 19:07 mark, James White discusses Orthodoxy's claim to have the Faith of the primitive Church.  He then notes at 19:15 (cf. 21:50) that what Orthodoxy identifies as Tradition really dates back to the sixth, seventh, and eighth centuries.  He asserts that Eastern Orthodoxy became frozen in time as a result of the rise of Islam (20:30).  As one who received his M.A. in Church History from Gordon-Conwell Theological Seminary, I found Mr. White's claim novel, if not uninformed and simply wrong.  It is disappointing that he does not cite the scholarship that supports his argument.  What we see here is a "after this, therefore, because of this" (post hoc, ergo, propter hoc) fallacy.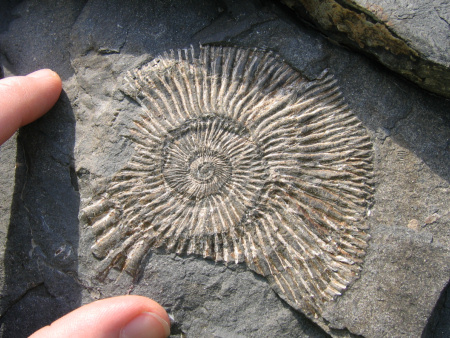 At the 1:19:10 mark, James White states: "This is the problem with Orthodoxy.  It's been fossilized."  The word "fossil" is a loaded one that has the negative connotation of being dead, lifeless.  This assumes doctrinal development is good.  Here Mr. White imposes the Protestant expectation that Orthodoxy ought to have evolved like Western Christianity.  But is this desirable? Does divine Truth, the Gospel the Apostles once and for all delivered to the saints, change and evolve? Mr. White does seem to emphatically think: Yes, Divine Truth does evolve!   But isn't the idea of evolving of theological Truth something that needs to be proven?  Until then, this is an external expectations fallacy, i.e., that Orthodoxy should conform to Protestant standards.
In any event, an Orthodox Christian could point to Gregory of Palamas' defense of hesychasm in the 1300s against Scholastic rationalism and Orthodoxy's decisive rejection of Reformed Protestantism at the Council of Jerusalem in 1672 as evidence that Orthodox theology has not remained static. In both instances, what we see is not a new teaching but rather the restatement of the Faith the Church Fathers had received from the Apostles. Orthodoxy to this day has remained zealously committed to preserving Gospel Truth as delivered to them by the Apostles.  We view the Faith as a body of teachings received from the Apostles and safeguarded for future generations, not as the result of creative theologizing that evolves over time.
Robert Arakaki
See also
Robert Arakaki. "How NOT to Do Anti-Orthodox Apologetics — Towards Better Protestant-Orthodox Dialogue."